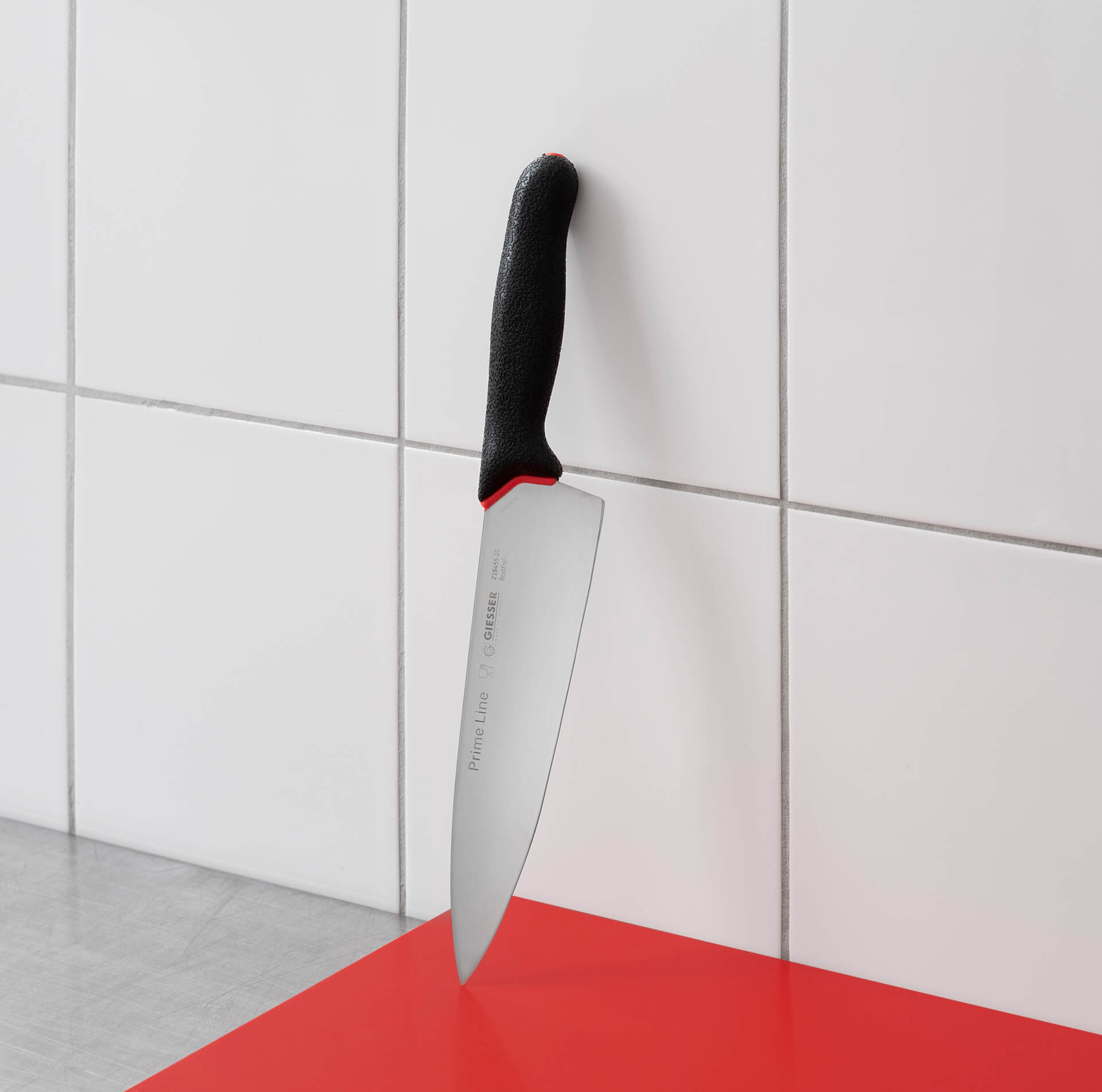 vat
ive
cut
s
for butchers and chefs
south
High-quality materials processed to perfection. Carefully balanced proportions of the blade and handle ensure effortless, extremely efficient cutting. In short: PrimeLine is the ultimate tool for daily use.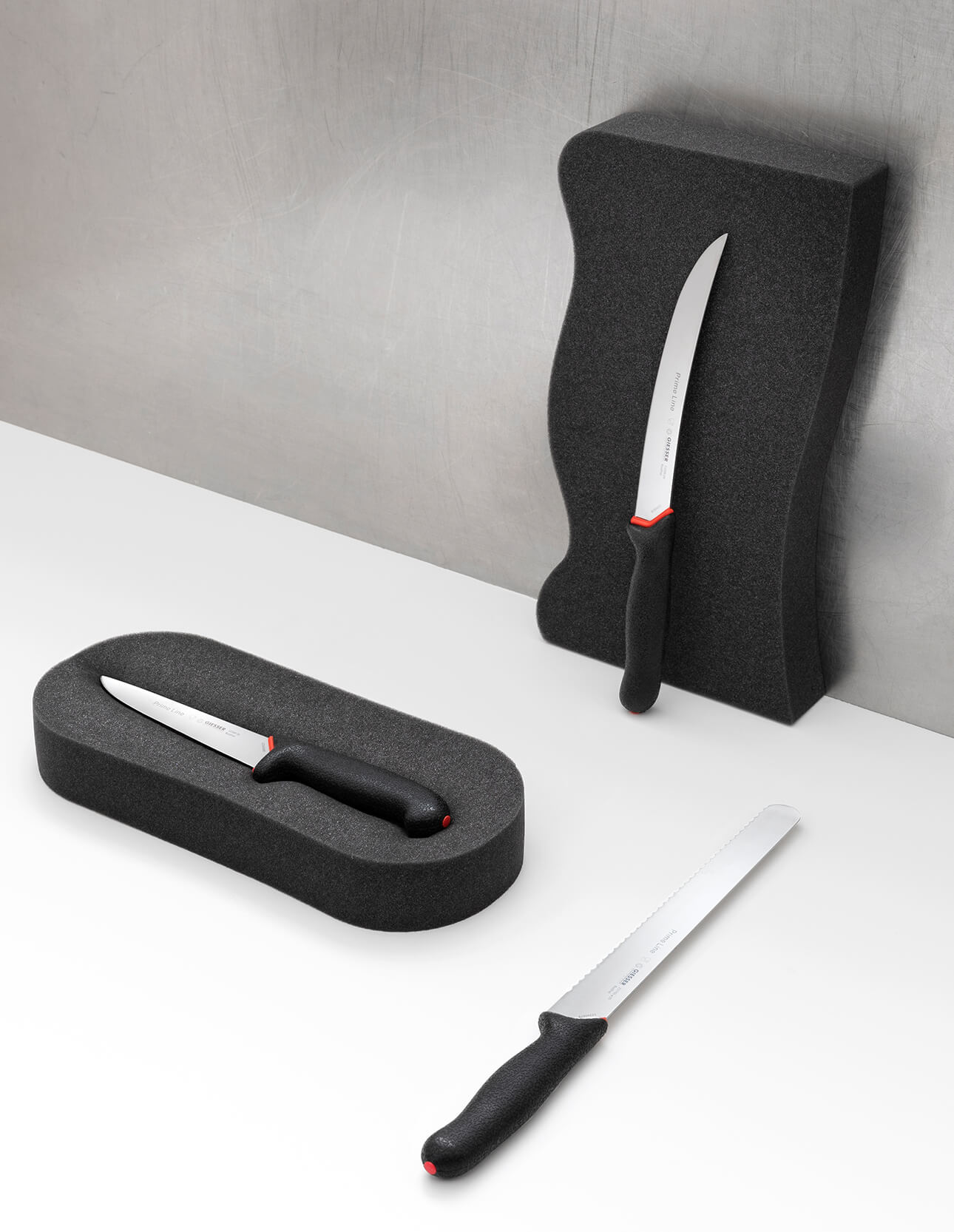 The innovative two-component soft handle keeps you from tiring while you work. They are easy on your joints and boost your productivity.
Complex
construction
The sharp blade
Vacuum-hardened chromoly steel – top-quality raw materials and state-of-the-art technologies ensure extreme performance.
The hard core
Maximum stability thanks to glass-fibre-reinforced polypropylene – much harder and more temperature-resistant than other plastics.
The soft finish
Thermoplastic elastomer and a special surface structure ensure comfortable handling and prevent slippage.