GIESSER – A SUCCESS STORY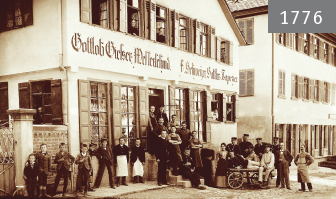 1776
In 1776, Johannes Giesser lays the foundations of GIESSER's heritage of craftsmanship and began producing fine knives and cutlery. Son of a cutler in Reutlingen, settles in Winnenden. In a small forge, he makes cutters and tools for the agriculture sector.
1865
Gottlob Giesser, grandson of Johannes Giesser, enters his craft enterprise in the Register of Companies. Opening of a steel product specialist retailer with production workshop.
1920
First export deals with customers in Denmark and Austria.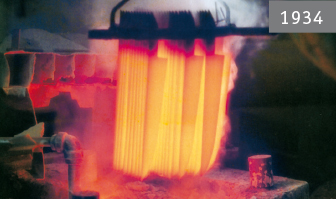 1934
Production of hand knifes with fixed blade. The company splits into Alfred Giesser Messerfabrik, which produces machine blades, and Johannes Giesser Messerfabrik. In 1936, the stainless blade steel was developed with Böhler Edelstahl.
1945
At the end of the war, Hermann Giesser takes over the management. 6 years later, he is succeeded by his younger brother Hans-Martin. Both are trained cutlers with Master Craftsman's Diplomas.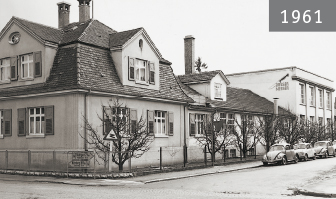 1961
Inauguration of the first building annex of GIESSER MESSER.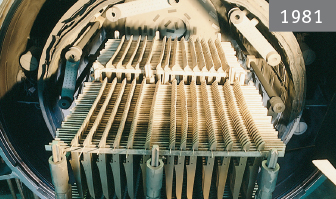 1981
The first vacuum hardening system has considerably increased quality, thereby significantly improving blade edge retention.
1989
Hermann Giesser hands over the commercial side to his eldest son Hans-Joachim.
1991
Hermann Giesser Junior takes on the technical management.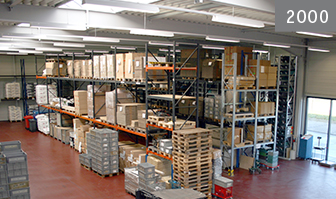 2000
Giesser is continuously expanding and optimising its range of products and has the right tool for every cutting process. The owners of the company, Hans-Joachim and Hermann Giesser, have inaugurated the new high-tech company building in Winnenden-Hertmannsweiler, Germany, where 80 employees manufacture more than 4,000 professional knives a day.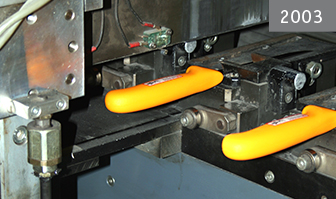 2003
Expansion of the new building in Winnenden-Hertmannsweiler. This building has enough space for proprietary manufacture of the plastic handles.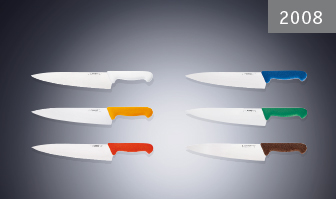 2008
High levels of demand and strong growth required the company to expand its work force and invest in a new production plant. GIESSER is now one of the leading manufacturers of high-quality knives and tools for professional applications in the food processing and catering industry. The range comprises more than 2,500 hand-forged and diecut knives and tools.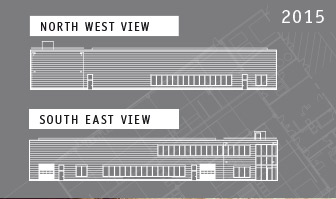 2015
A new construction phase is initiated. The grinding and polishing departments are expanded and completely modernised. Some 115 people are employed and up to 8,000 knifes are produced per day for the foodstuff processing industry.